Co-Directors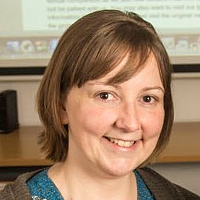 Jessica DeSpain
Associate Professor of English Language and Literature
Jessica DeSpain is an Associate Professor of English who specializes in the digital humanities, book history, and nineteenth-century literature. She recently co-edited a collection of essays titled Digital Pedagogy and Literature of the Long Nineteenth Century forthcoming from the University of Illinois Press's Topics in the Digital Humanities Series. She has published several articles on digital humanities pedagogy within and beyond the traditional classroom. Her book Nineteenth-Century Transatlantic Printing and the Embodied Book explores British/American relations during the nineteenth century through the medium of the transatlantic reprint. DeSpain is also the director The Wide, Wide World Digital Edition, a project that comprises a fully searchable digital archive of the illustrations, cover designs, and textual variants of the over 100 editions of Susan Warner's American novel. She is Co-PI and curriculum director for Digital East St. Louis, an $890,000 grant funded by the National Science Foundation Innovative Technology Experiences for Students and Teachers program.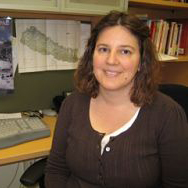 Kristine Hildebrandt
Associate Professor of English Language and Literature
Kristine Hildebrandt is an associate professor in the Department of English Language and Literature. Her research profile includes language documentation and preservation. She is the principal investigator on two projects funded by the National Science Foundation's Documenting Endangered Languages program, and previously directed a project funded by the Hans Rausing Endangered Languages Project at the School of Oriental and African Studies to document endangered/vulnerable languages of northern-central Nepal. Check out her collaborative work with SIUE faculty and students at: https://mananglanguages.isg.siue.edu/.
Staff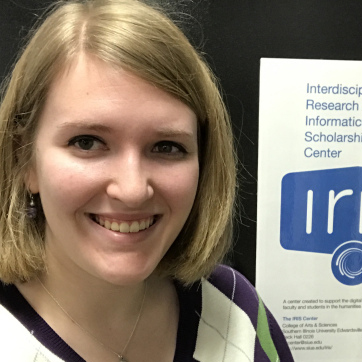 Katie Knowles
IRIS Center Project Manager
Katie Knowles has a BA in English and Music from Hanover College and an MA in Shakespeare Studies from the University of Birmingham's Shakespeare Institute in Stratford-upon-Avon.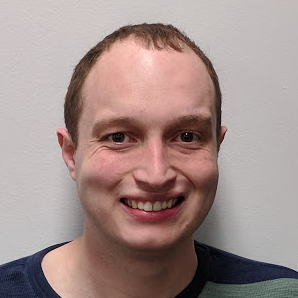 Ben Ostermeier
IRIS Center Technician
Ben Ostermeier is the first undergraduate to receive a minor in the Digital Humanities and Social Sciences at SIUE. He also earned a bachelor of arts in History, with an additional minor in Computer Science and a German focus. After graduating in 2016, he was hired as the Technical Developer for Madison Historical: The Online Encyclopedia and Digital Archive for Madison County, Illinois, where he is responsible for web development and managing the digital archive.  For his senior project at SIUE, he created a website for one of the first Anglo-Americans to settle on the land that became SIUE: William B. Whiteside. The website is titled Borderlands: The Goshen Settlement of William Bolin Whiteside.  Also as an undergrad, he was an URCA assistant for Dr. Jessica DeSpain with The Wide, Wide World Digital Edition, which he continues to work with as a volunteer.
Advisory Board
Jeff Manuel
Jeff Manuel is an Associate Professor in the Department of Historical Studies. His research interests focus on the history of industry, energy, and the American Midwest. Manuel is active in public and oral history, and he is a co-editor of Madison Historical: The Online Encyclopedia and Digital Archive for Madison County, Illinois.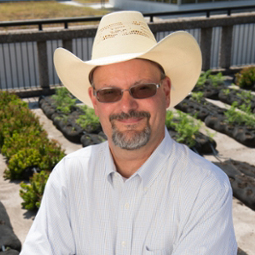 Bill Retzlaff
Bill Retzlaff is a Distinguished Research Professor in Biological Sciences, one of two Associate Deans in the College of Arts and Sciences, and the SIUe Faculty Athletic Representative.  Dr. Retzlaff works with his students, colleagues, and collaborators to evaluate green roof and green wall systems and determine practical green infrastructure solutions for emerging environmental issues.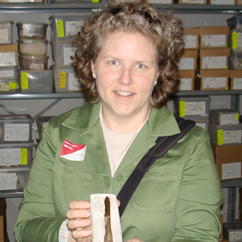 Johanna Schmitz
Johanna Schmitz is professor of Theater History in the the Department of Theater and Dance, and leads SIUE's London Theatre Summer Study Abroad program. Her research interests focus on architectural reconstruction and cultural monumentalism in Shakespeare Studies. She is archivist for the Rose Theatre (1587-c.1605, re-discovered in 1989) in London.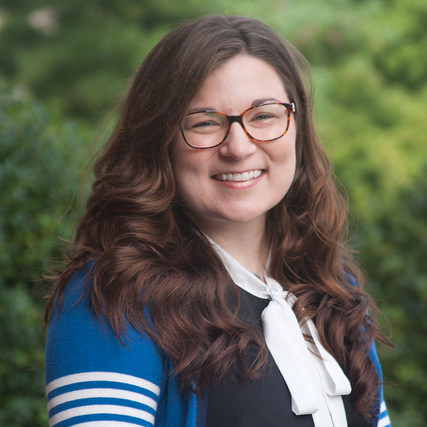 Lora Smallman
Lora L. Smallman works in SIUE's Lovejoy Library as Humanities Librarian. She serves as the library liaison to the Departments of Anthropology, English Language & Literature, Foreign Language & Literature, and Philosophy. She specializes in information literacy instruction, honors education, and digital humanities. In 2015, she received funding from the SIUE Conferences and Workshop Award program to host a digital humanities unconference on the SIUE campus. Smallman organized and facilitated the SIUE THATCamp 2016 Unconference in June 2016. She and Dr. Jessica DeSpain co-authored the book chapter, "Informal Learning Teams and the Digital Humanities: A Case Study of Faculty/Librarian Collaboration" in the ACRL Publication, Undergraduate Research and the Academic Librarian: Case Studies and Best Practices in 2017.
Affiliated Faculty

Gillian Acheson
Gillian Acheson is an associate professor and chair of the Geography Department, including geographical education, cultural landscape, population studies and social justice.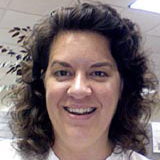 Jill Anderson
Jill Anderson is an Associate Professor and the Program Director for secondary English Education in the Department of English Language and Literature. Her research specializes in the American novel from the early republic to the antebellum period with an emphasis on transatlantic intertextuality and the female heroine.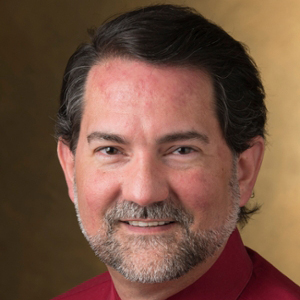 Dennis Bouvier
Dennis Bouvier is an Associate Professor of the Computer Science Department at SIUE. He earned the PhD degree in Computer Engineering at the University of Louisiana Lafayette. Since that time he has taught computer science and pursued research interests in computer graphics, visualization, visual analytics, and computer science education. He is author of SUN Microsystem's Java 3D API Tutorial. He is a member of the editorial board of the Journal of Computer Science Education; and a member of the Association for Computing Machinery and Phi Kappa Phi.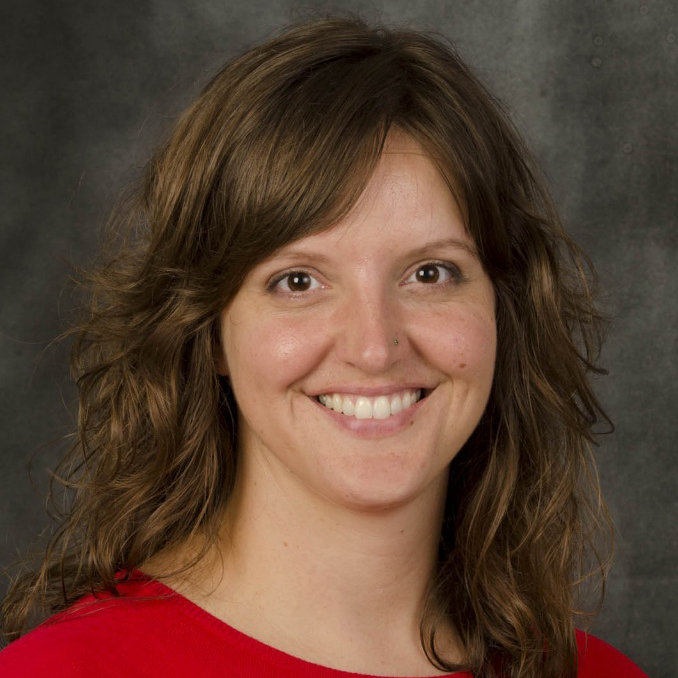 Stacey Brown
Stacey Brown Amilian is an Associate Professor in the Department of Geography. Dr. Brown's research interests center on Health and the Built Environment. Some of her current research includes analyzing the food environment in regards to diabetes rates as well as respiratory hospitalizations and pollution in the St. Louis metropolitan area. Dr. Brown's teaches a wide variety of courses including courses in medical geography, world regional geography, cartography, and Geographic Information Systems (GIS).
Greg Budzban
Greg Budzban is a Professor and Dean of the College of Arts and Sciences. His research interests include probability on algebraic structures (in particular, matrix semigroups), math education, especially the development of experiential mathematics curricula.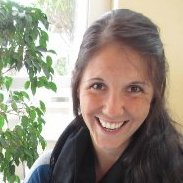 Elizabeth Cali
Elizabeth Cali is an Assistant Professor in the Department of English Language and Literature at SIUE. Her teaching interests include African American Literature and Black Diaspora Literature, and her research interests include 19th-Century African American Literature, Black Diaspora Literature, Black Print Culture Studies, Black Feminisms, and Black Revolutionary Writings.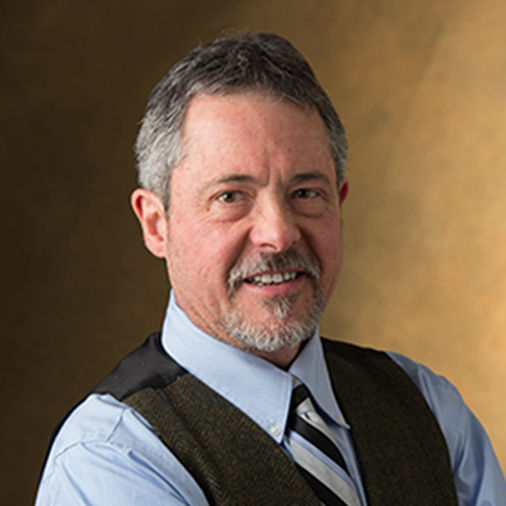 Greg Fields
Professor Fields' recent publication is a digital archive with article: "Women's Leadership in the Lummi Nation" (2017), which is part of Women and Social Movements in Modern Empires to 1820(Alexander Street and SUNY-Binghamton). Forthcoming is the book and media collection Sacred Breath: Pacific Northwest Medicine Teachings, Stories, and Epics with Johnny Moses, Nuu-chah-nulth and Coast Salish (University of Nebraska Press). Fields published with National Heritage Fellow Pauline Hillaire (Lummi Coast Salish, 1929-2016) Rights Remembered: A Salish Grandmother Speaks on American Indian History and the Future(2016) with the media companion "A Century of Coast Salish History" and A Totem Pole History: The Work of Lummi Carver Joe Hillaire with the media companion "Coast Salish Totem Poles"(2013), all with the University of Nebraska Press.

Marlee Graser
Marlee Graser is Assistant Professor, Metadata Librarian at SIUE's Lovejoy Library. She earned her Masters in Library and Information Science and Special Collections Certificate from the University of Illinois at Urbana-Champaign. Since that time, she has served at the Redmond Learning Center Librarian, working to increase access to one of Lovejoy Library's largest donated special collections and is now serving as Metadata Librarian to increase access digitally to the library's many rare and interesting special collections.

Jessica Harris
Jessica Harris is an Associate Professor of Historical Studies at SIUE. Her research interests include African American urban history, African American social movements, and African American women's history. She has taught courses such as U.S. History and Constitution: 1877 to Present, History of Black America, and Love, Labor, Liberation: Black Women in the 20th Century.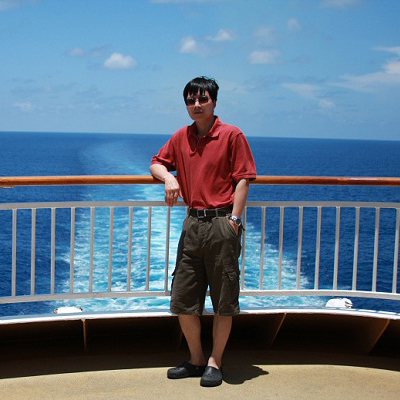 Shunfu Hu
Shunfu Hu is a Professor in the Department of Geography at SIUE. His research interests include Geographic Information Systems (GIS), multimedia, remote sensing, hydrology, meteorology, cartography, and physical geography.

Matthew Johnson
Dr. Matthew S. S. Johnson is an English Professor and the Director of First-Year Writing at SIUE. His academic interests include composition and rhetorical theory, history, and pedagogy, as well as digital/electronic literacies. His digital humanities interest involves the intersections between composition-rhetoric and game studies/ludology. Matthew's scholarship focuses on the dismantling of the boundaries between work and play, being serious and having fun. But teaching is his first professional passion. He is also the Reviews Editor for the Journal of Gaming and Virtual Worlds.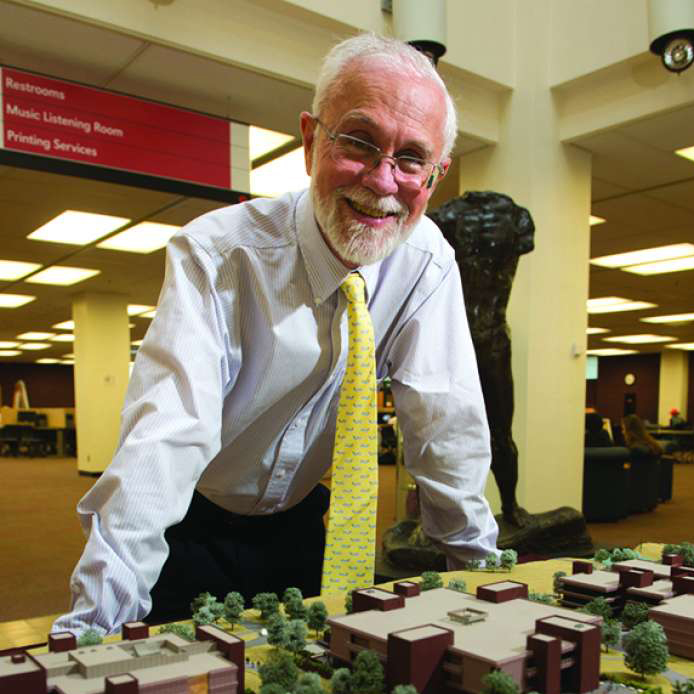 Steve Kerber
Stephen Kerber received his doctorate in United States history from the University of Florida at Gainesville and his library degree in special collections and archival administration from the University of Illinois at Urbana-Champaign. Kerber serves as University Archivist & Special Collections Librarian at Lovejoy Library, SIUE, and as chair of the Collection Digitization Selection Subcommittee (CDSS). In addition to having authored two books on the history of the university, he is the originator of several digital projects, including a multifaceted website about the Mississippi River Festival.
Larry LaFond
Larry LaFond is a Professor for the Department of English Language and Literature at SIUE. His research interests focus on adult second language acquisition (SLA) and how second language learning occurs in the interfaces between syntax, discourse, morphology and semantics. As part of his work in linguistics, he has engaged in projects that deal with learners more generally–their motivations, strategies, background knowledge, and identity issues–and the role of linguistics in language teacher education. He is also interested in dialectal variation and is involved in ongoing inquiry into the dialects of Southern Illinois.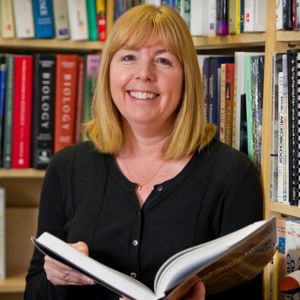 Sharon Locke
Sharon Locke is Associate Professor and Director of the STEM Center. From 2006 to 2008 she was a program director and cluster coordinator in the Division of Research on Learning in Formal and Informal Settings at the National Science Foundation. Her NSF program responsibilities included Academies for Young Scientists, Advanced Technological Education, Discovery Research K-12, Innovative Technology Experiences for Students and Teachers, Innovation through Institutional Integration, and International Polar Year. Locke has been Principal Investigator for programs to support increased participation of students with disabilities in science, including Earth System Science Works (NSF) and Access Earth (NASA), both based at the University of Southern Maine. She has served as a proposal reviewer for several government agencies, including the U.S. Department of Education, U.S. Department of Labor, NASA, NSF, and the South African National Research Foundation.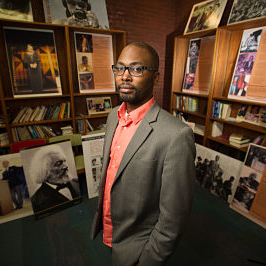 Howard Rambsy
Howard Rambsy is a professor of literature at SIUE, where he teaches courses on American and African American literature. He has written articles and curated mixed media exhibits focusing on literary history, poetry, and the intersections of race and technology. He is the author of The Black Arts Enterprise.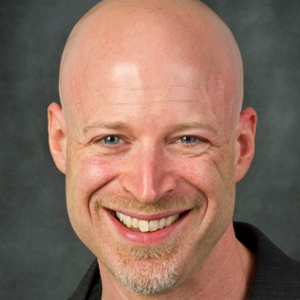 Jason Stacy
Jason Stacy is associate professor of U. S. History. He is the author of Walt Whitman's Multitudes: Labor Reform and Persona in Whitman's Journalism and The First Leaves of Grass, 1840-1855 (2008), editor of Leaves of Grass, 1860: the 150th Anniversary Facsimile Edition (2009) and co-edtor of Walt Whitman's Selected Journalism (2015). Stacy is also a contributing editor for the Walt Whitman Archive, where he works on Whitman's journalism and an editor of Madison Historical: The Online Encyclopedia of Digital of Madison County, Illinois.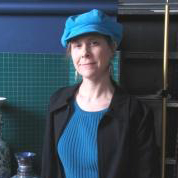 Cory Willmott
Cory Willmott's research focuses on museum and visual anthropology with geographical specializations in China and Anishnaabe Great Lakes nations (AKA Ojibwe or Chippewa, and other members of the Three Fires Confederacy, such as the Ottawa aka Odawa, and the Potawatomi). She is a founding, core and former Board member of the Great Lakes Research Alliance for the Study of Aboriginal Culture (GRASAC), a distributed research consortium of over 400 aboriginal community members, academic researchers and museum professionals that has produced a database of Great Lakes heritage items and languages. Recent digital scholarship projects at SIUE include the Jean Kitrell virtual exhibit (with the National Ragtime and Jazz Archive, Lovejoy Library), and pioneering a variety of teaching and research applications of the online imaging software, Gallery, which include use in coursework, museum collections research and permanent virtual exhibits.